Main content starts here, tab to start navigating
Washington DC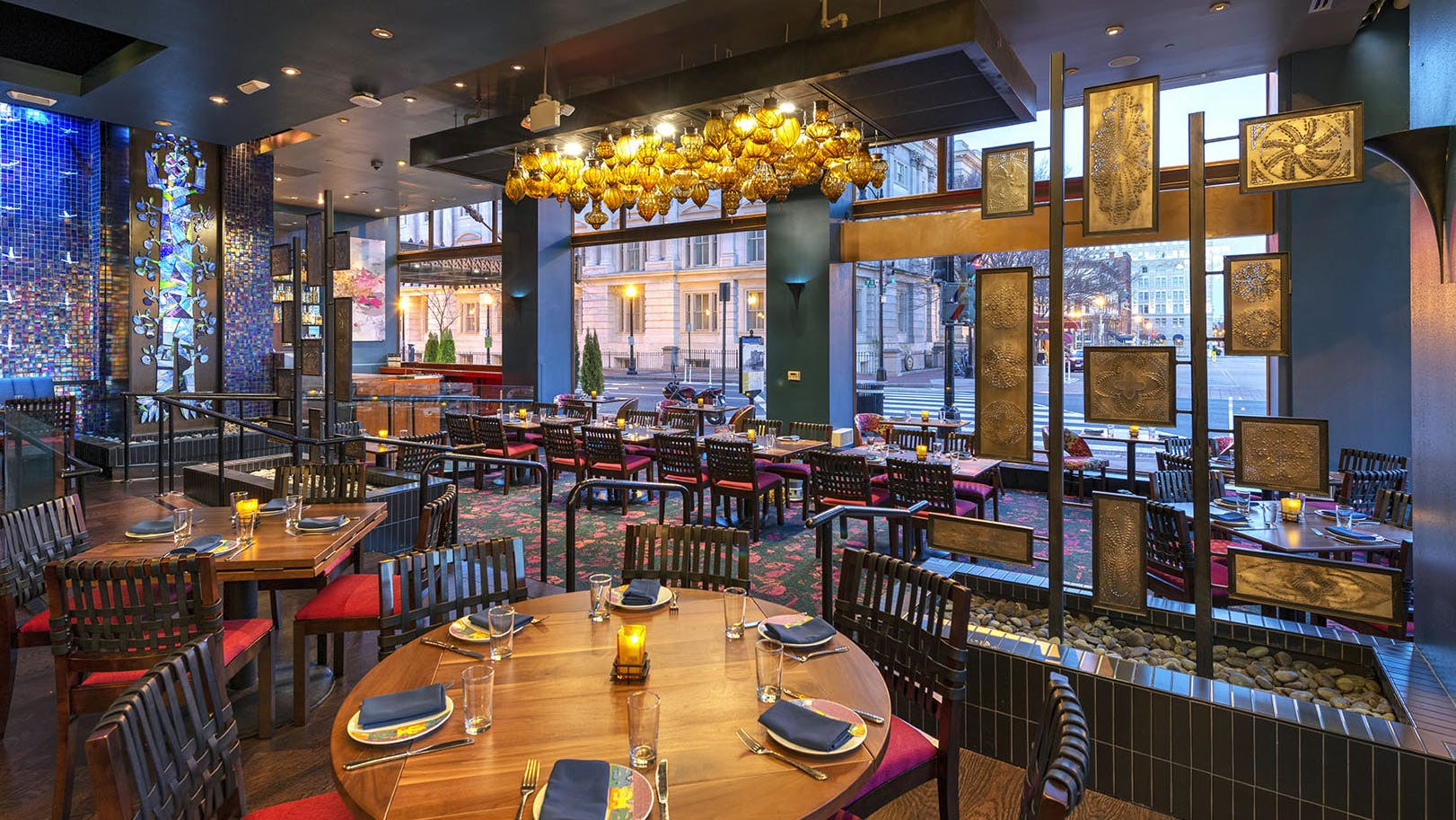 Slide 1 of 7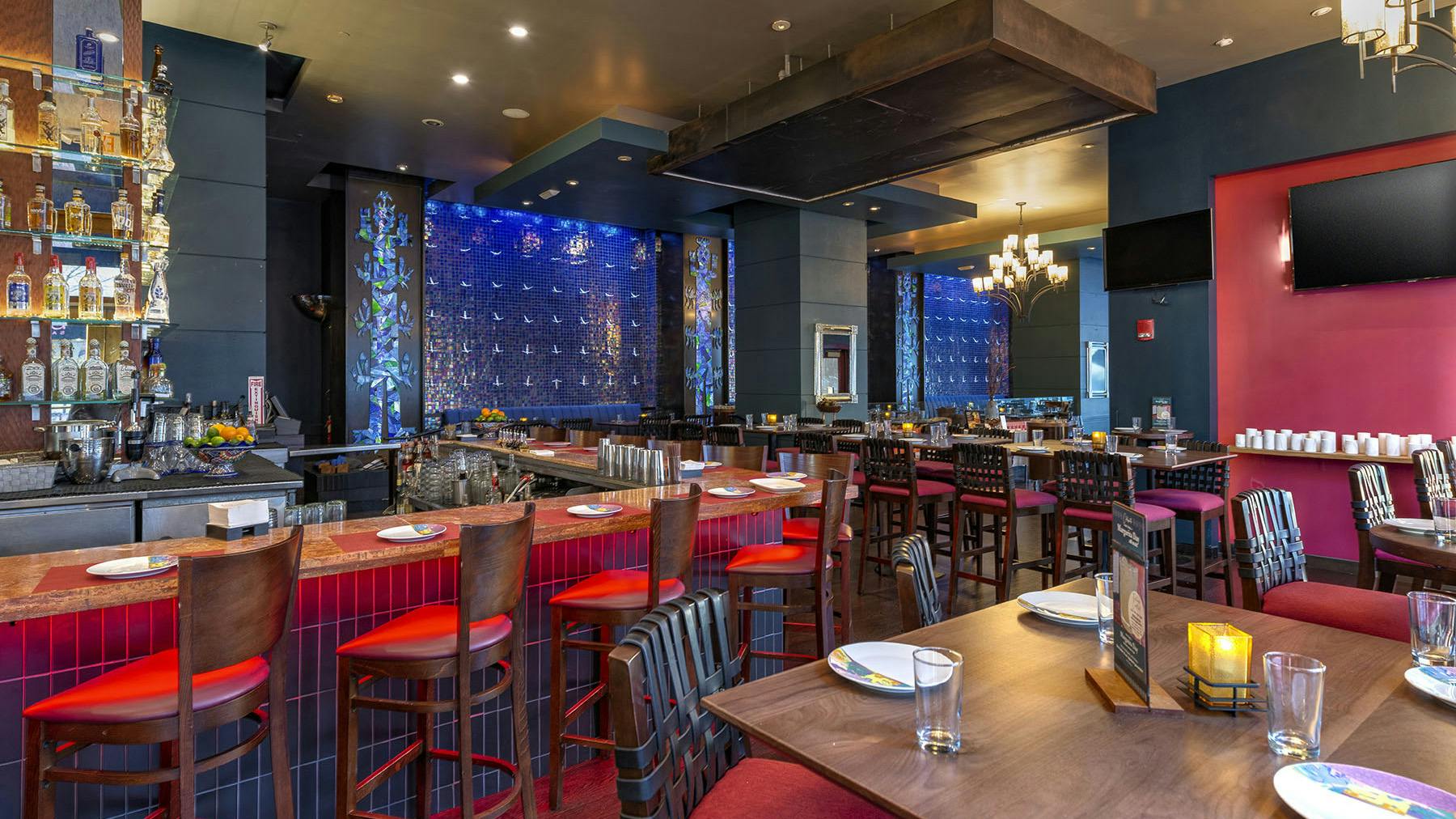 Slide 2 of 7
Slide 3 of 7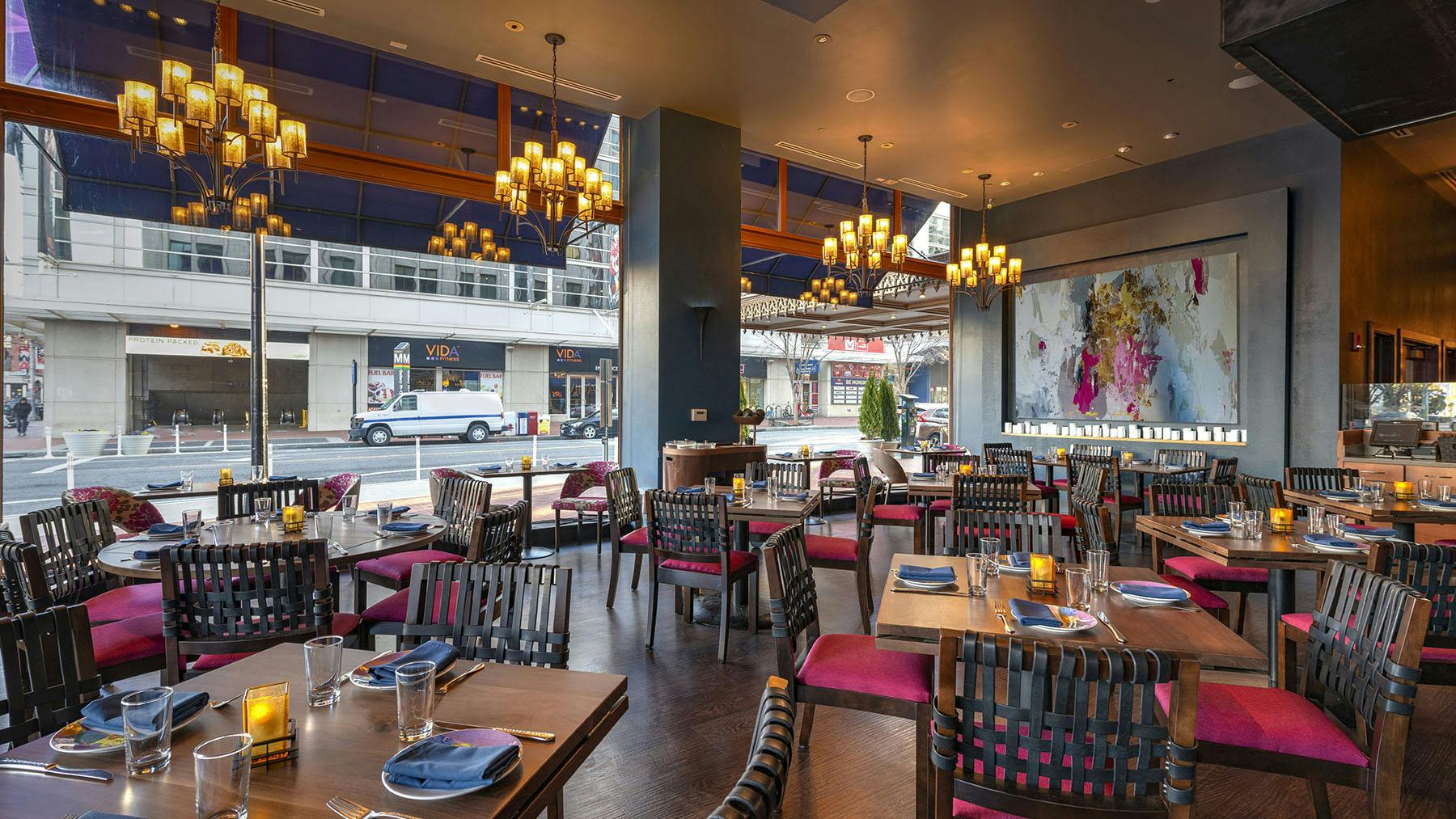 Slide 4 of 7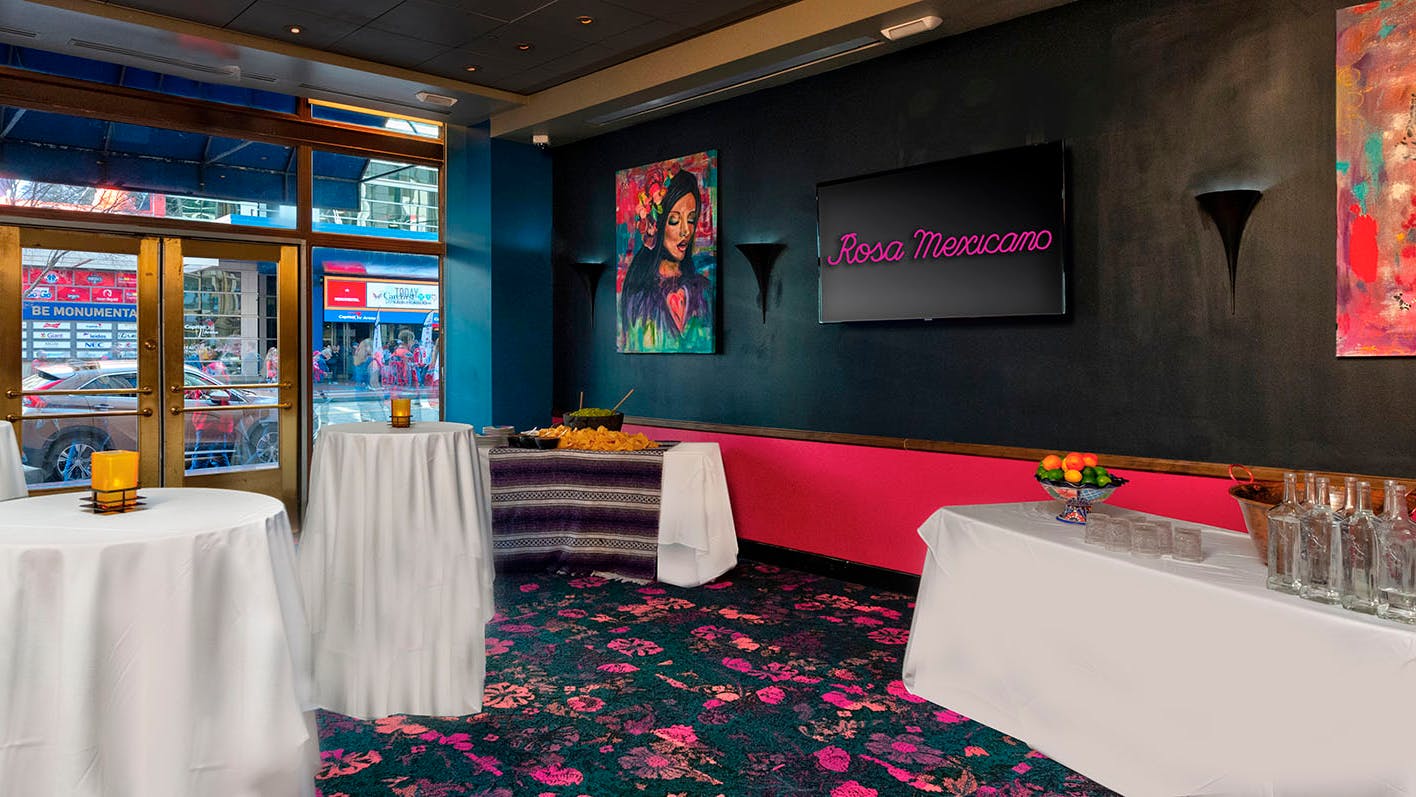 Slide 5 of 7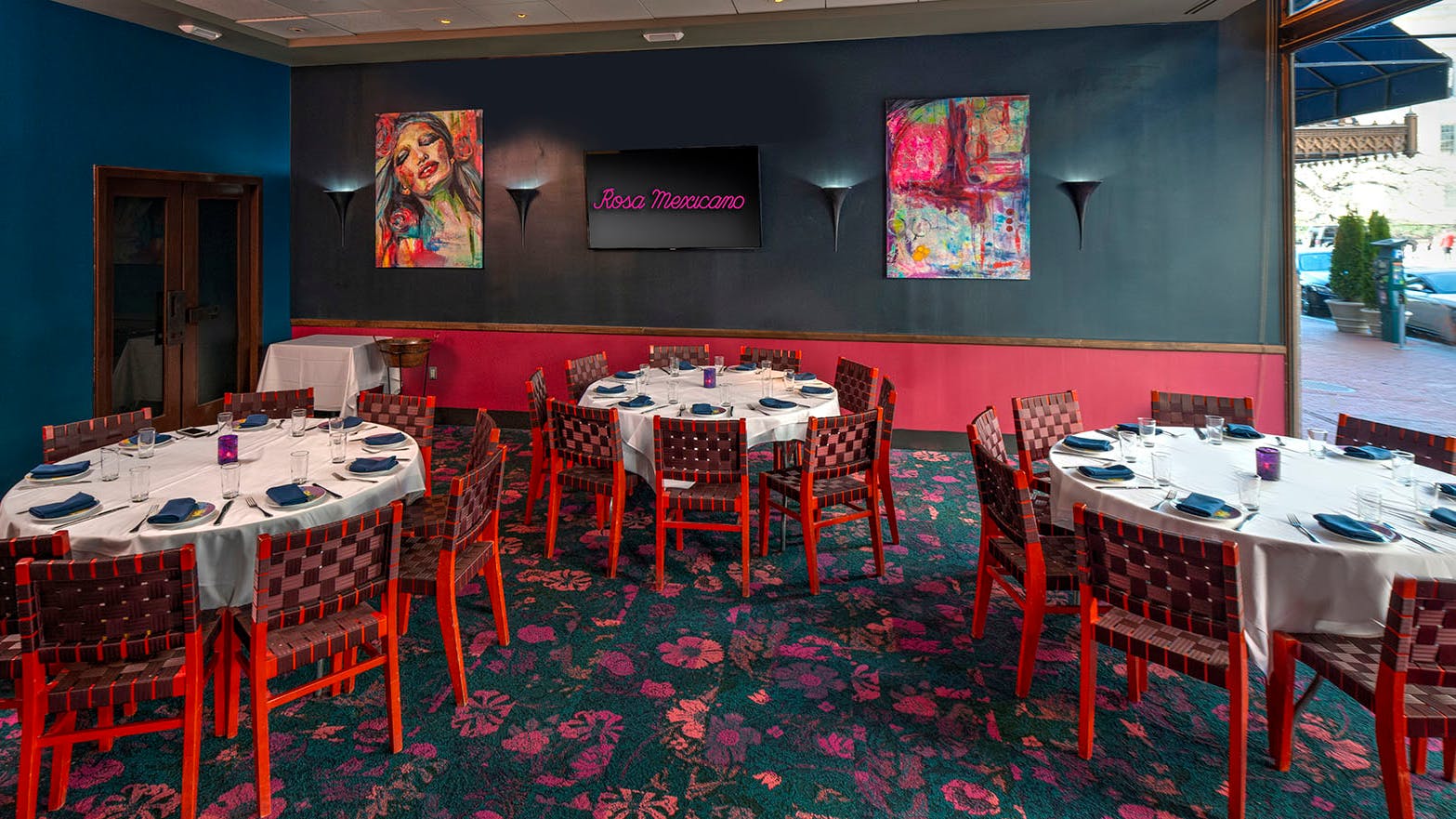 Slide 6 of 7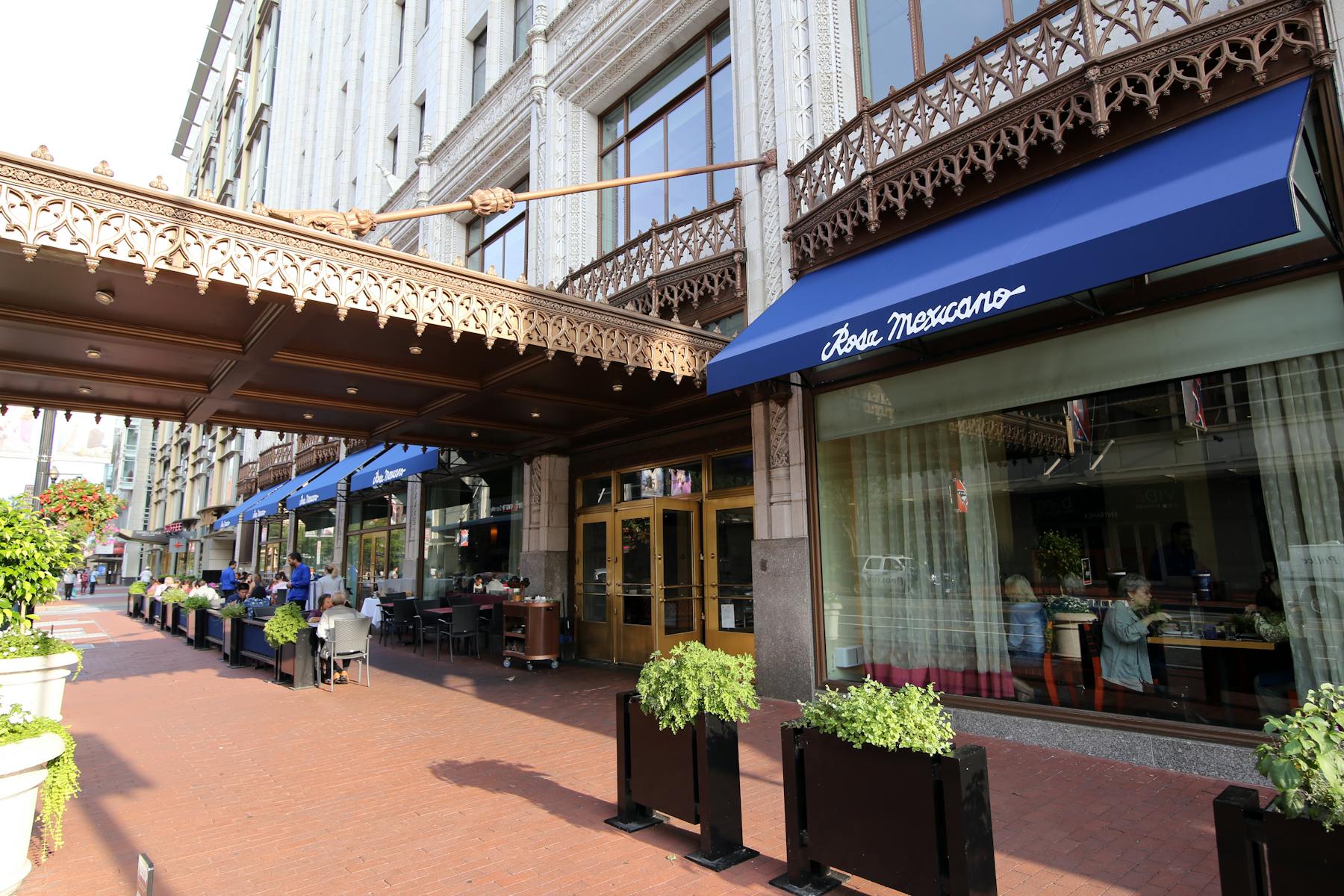 Slide 7 of 7
Steps Away from It All
Rosa Mexicano in Penn Quarter recently completed a full renovation that was inspired by today's modern Mexican restaurant found in destinations like Oaxaca or Mexico City.
Focused on authenticity in both menu and design, the restaurant is painted with warm and inviting shades of rich greens, blues and reds; and also includes many traditional examples of traditional Mexican art and textiles.
Wrought iron chandeliers with delicate mica shades and hand-blown Mexican lanterns grouped in warm and inviting arrangements adorn the ceiling. The dining areas feature a mix of rich dark hardwood floors and bold new art that are reminiscent of traditional Mexican culture.
The restaurant also includes two newly renovated private dining rooms completed with built-in video screens and audio for special events, corporate meetings or other functions.
Our Penn Quarter location features two newly rebuilt bars; details include antiqued mirrors, rich dark woods and warm candlelight. Complete with the District's widest array of agave spirits like tequila, mezcal and sotol—Rosa Mexicano is the perfect place to enjoy a margarita or a flight of agave spirits before or after an event at the Capital One Arena or the Shakespeare Theatre.