Main content starts here, tab to start navigating
Guac for Good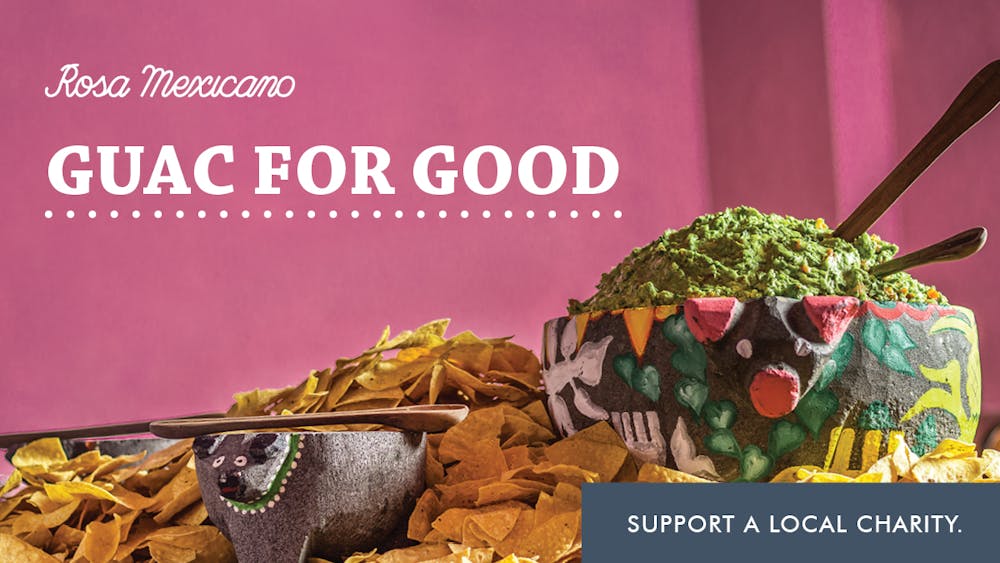 Guac for Good is Rosa Mexicano's philanthropic program, designed to give back to the community by doing what we do best, inviting guests to gather for a festive meal.
While Rosa Mexicano does not donate gift cards, we invite you to apply to host a Guac for Good fundraiser at our restaurant.
Guac for Good is a dining for dollars program. Guests supporting your charitable organization will visit Rosa Mexicano and show a Guac for Good invitation from your organization. Rosa Mexicano will donate 15% of all sales generated by your supporters. Guac for Good fundraisers are held every Tuesday. Applicants are selected by our management team.
We invite you to apply for a Guac for Good event at least one month in advance by completing the form below.
All 501(c)(3) tax-exempt and non-profit organizations are eligible to participate.
Rosa Mexicano partners with one host each week.
Guac for Good fundraisers are held on Tuesdays.
Rosa Mexicano provides Guac for Good invitations and other marketing materials to the host.
Supporters dine at Rosa Mexicano during lunch, dinner or at the bar.
Supporters present their Guac for Good invitation with their check.
Rosa Mexicano donates $200 or 15% of all sales generated by Guac for Good participants, whichever is greater.
In the event that the 15% sales donation is less than $200, Rosa Mexicano will make up the difference and donate a total of $200 to the fundraiser.